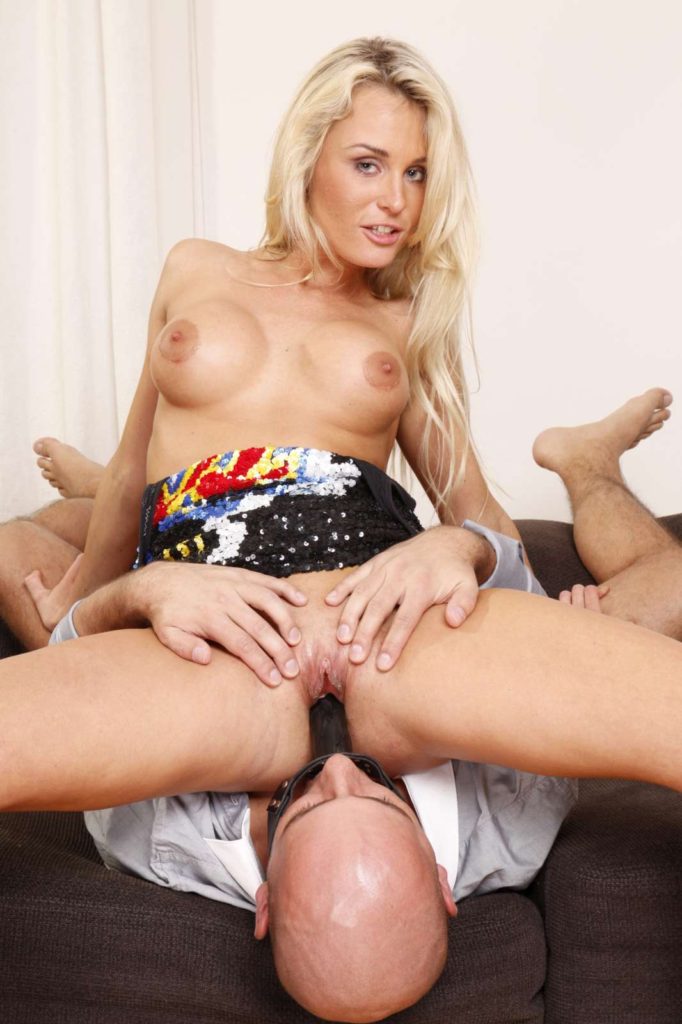 I really enjoy turning the tables on men, with my cuckolding, with my sexuality, but most of all, by making a man my strap on slut.
I just had a session with a strap on lover, who told me he needed, craved, was desperate to worship me, and my big black strap on cock.
And where is the best place for a submissive man to start in a strap on phone sex session?
At my feet, licking, sucking, kissing, tasting, long and slow just the way this Femdom directs a slave to body worship me.
but then, like so many men who claim to be submissive slaves but try to top from the bottom, he got greedy and overstepped his bounds, licking my big black strap on without asking for permission of his Strap On Goddess.
That calls for punishment, so I forced fed him my cock and fucked his mouth until he deep throated my strap on, I love the sound of a good mouth fucking!
Some men go to their knees willingly before a Femdom Goddess,some need to be forced, but all men need to know their place.
And my strap on training continued by making him get into the position, head down, ass up, on the bed.
It's extremely intimate and humiliating, when a man has his tight asshole exposed and waiting, so of course he had to ask very politely for his Strap On Goddess to fuck his ass.
Submissive slaves do know how to beg, and for my own amusement,I made him finger his hole first,until I fucked him slowly, relishing how eager he was to be fucked like a little girl.
It makes my pussy wet when I feel and watch my strap on make that asshole gape, until he begged to be allowed to stroke while I owned his asshole.
I made him flip over onto his back, with his legs spread wide, so he could enjoy the picture of his Strap On Goddess fucking him, and I could enjoy seeing him squirm and beg until his cock was rock hard.
When I did give him permission to stroke, it was over after just a few strokes.
God, I can never get enough strap on fucking, and you are next.
Laura
1 888 378 4280 ex 159
Strap On Phone Sex is $20 for 10 minutes, $35 for 20 minutes, $45 for 30 minutes, $75 for 60 minutes, billed to your major credit card.
In the UK, you can get the best cuckold phone sex ever at 0983-939-2210 x 1575, the price per minute is £1.53 and the customer service number of 0203 3623009, billing to phone is available in the UK ONLY.