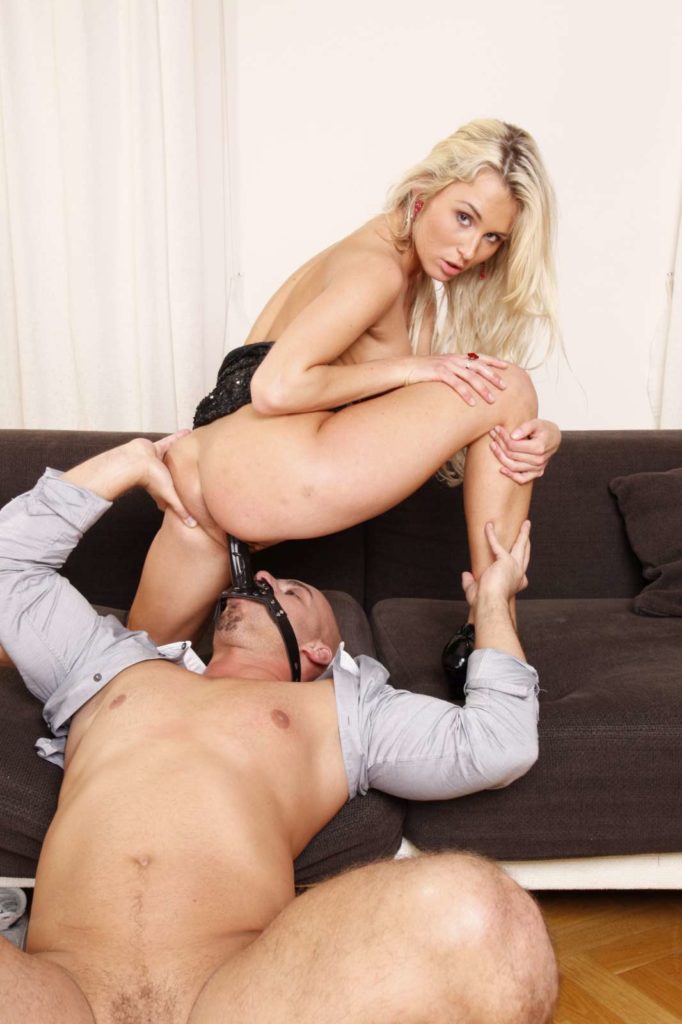 I just love when a man calls me for pegging phone sex, sometimes I have to tease it out of you, but just know, I am always ready for a good ass fucking!
C'mon, what man doesn't like to have a little something in their ass?
You want to be dominated by your strap on phone sex Goddess, the one who makes you feel owned and collared and for once in your life, just a hole to be used for a woman's pleasure, your only concern is not cumming too fast and enjoying being a little submissive anal slave
Most men enjoy anal play but are too shy or embarrassed to tell their partner, maybe you have played with your own ass, or maybe you had a girlfriend slip a finger into your ass when she was giving you head, and if you haven't tried a little anal insertions, you are missing out!
And when you call me for a pegging phone sex session, I promise, I'll go as easy or as hard as you crave, I have lots of toys and it makes me wet when a strong, straight, would never suck or fuck a cock kind of man whispers to me that the thing he craves the most is my strap on cock in his asshole.
Strap on Phone Sex with me can go so many ways, sometimes we both crave for you to be nothing more than a submissive bitch boy, head down, ass up, your secret pussy just craving my strap on cock, quick, dirty, nothing but a hard satisfying pegging to make you cum like a little girl.
Other time, we both want to take some time, have you worship my strap on cock, taking a long sensuous time, until you are on your back, legs spread wide, just begging for me to fuck your ass while you stroke you dick for me, slow, long, this is when we use my longest anal dildo, just how much can you take inside of you, lover?
Call me for a pegging phone sex session, I am sure we both could use the release.
Laura
1 888 378 4280 ex 159
Pegging Phone Sex is $20 for 10 minutes, $35 for 20 minutes, $45 for 30 minutes, $75 for 60 minutes, billed to your major credit card.
In the UK, you can get the best cuckold phone sex ever at 0983-939-2210 x 1575, the price per minute is £1.53 and the customer service number of 0203 3623009, billing to phone is available in the UK ONLY.
We love all our phonesex cuckolds from all over, and gladly take all credit cards from America, Canada, and the UK!