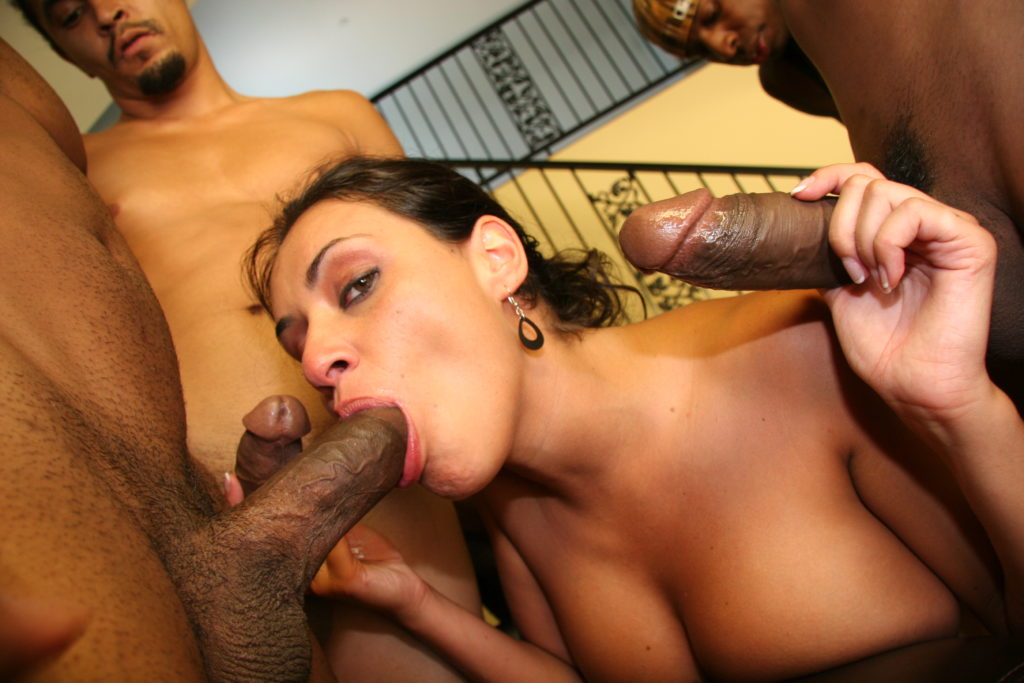 I love Interracial Cuckold Phonesex, as long as there's some big black cock involved, I'm in!
Or, as long as there's some bbc around, that fat cock is in my pussy, stretching it, barebacking white cunt, making it so loose that I'll never feel a white cock again, just the way this small penis humiliation queen loves it!
Of course, you don't have a huge dick, do you?
No, you sure don't, and when you shakily tell me how small you actually are, I get to tell you all about how I won't have anything to do with your tic tac dick, how pathetic it is, no, five inches isn't average, no, size does matter, no, just because you can eat a pussy for an hour doesn't make up for the fact that you need a microscope and tweezers to find your tater tot cock.
Like every other sexy white woman, I am a big black cock lover.
And no man who gets with me ever thinks I am going to turn him into a creampie eating cuckold, but white men with small cocks just don't make me wet, or turn me on in any way.
Not only does the thought of being fucked by bbc get me wet, I want to make you sit and storke your small white penis while I have a train of black cocks run on me!
Not only am I going to rub your face in my stretched by bbc pussy, I am going to embarass you in front of all our friends, because I want to make you tell everyone of them "My white wife fucks black cock".
Because you know you get off watching your wife fucked by other men, especially black men.
Now, beg me like a good small cock cuckold, and I'll let you clean up this black cum, cuckold.
Faith
1 888 378 4280 ex 105
Phonesex Cuckolding is $20 for 10 minutes, $35 for 20 minutes, $45 for 30 minutes, $75 for 60 minutes, billed to your major credit card, all credit cards gladly accepted from our cuckold men from America and Canada.
In the UK, you can get the best interracial cuckold phonesex ever at 0983-939-2210 x 1575, the price per minute is £1.53 and the customer service number of 0203 3623009, billing to phone is available in the UK ONLY, we also gladly accept all credit cards from our UK phonesex men.